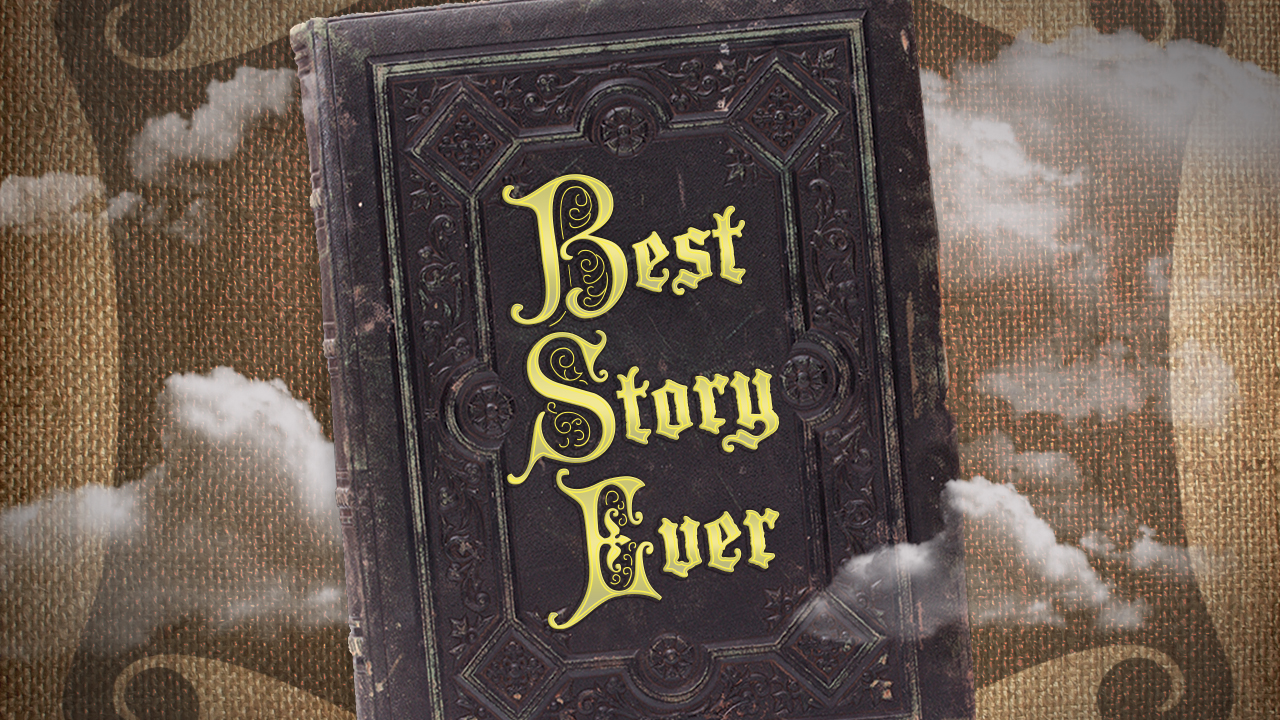 Best Story Ever – Free Video Lesson
Best Story Ever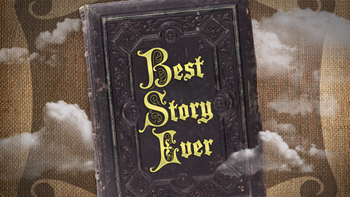 I'm sooooooo excited about this FREE lesson we're giving away to the world!
It's a stand alone VIDEO lesson designed to clearly, compellingly and creatively communicate the gospel message to preteens 🙂
Our team has invested a lot of time, energy and money to make this lesson the best ever.
The lesson is called The Best Story Ever.
Why? Because the gospel message is the BEST STORY EVER!
The lesson comes complete with artwork, video, PowerPoint slides, small group activities and discussion questions.
Best Story Ever Overview
Here's a snapshot of the lesson:
Bible: Luke 18:18; Luke 18:19; Luke 18:20; Luke 18:21-23; Luke 9:23-27; Romans 10:9-13; Romans 10:14-16
The Bottom Line: Our version of "good" will never be comparable to God's good—and he wants to give us his good.
What's That to Me? No matter who we are or what we've done, it's easy to accept God's gift of eternal life; all we have to do is ask.
View & Download Now
Watch the video that goes along with the lesson. We've created it in partnership with Digital Felt Productions. Watch it below:
Note: If you experience any download issues, contact Nancy at Nancy@preteenministry.net.
Why We Created The Best Story Ever
For years, I would look for a really solid video lesson that was preteen target. Something that would communicate the gospel in a creative way.  And for years I was disappointed. So, I would put together my own lesson. But I was still missing the video piece. I would look for a really cool video that hit home with preteens, but struck out.
So, our team decided to create our own.
A lesson you can use that grabs the attention of preteens. Allowing preteens to respond at the end by surrendering their lives to Jesus.
Use it at camp, an upcoming event, weekend service, midweek programming.
From the beginning of this project it was decided that it would be 100% free. No hoops to jump through and no roadblocks.
But that doesn't mean it was free to create. It cost us hundreds of dollars to put together. But we were committed to make it free.
Let Us Know What You Think
The only thing we ask in return for giving you the lesson is to comment on our Facebook Page after you use it in your preteen ministry.
We want to hear how your preteens responded to the lesson.
A Big Thanks
A BIG thanks to Digital Felt Productions for producing the video. They agreed to produce the video for us AT COST. Essentially, their profit on making this video was zero. The project took a significant amount of their time and energy..for which we are SO thankful! By the way, if you haven't checked these guys out, they're awesome. They've produced a lot of cool videos to help resources those in children's, preteen & youth ministry.
Another HUGE thank you to our development team: J.C. Thompson (writer), Jennifer Hooks (Editor), Rob Quinn (PowerPoint Slides & Kate Wardwell at Kindred Creative (Artwork).
Without the dedication of our AWESOME team, none of this would be possible.
Thanks to you all!
Now, if you're still reading this – be sure to share this page on Facebook, Twitter or Pinterest.
Even better, email the URL of this page to a friend in ministry!
Enjoy!