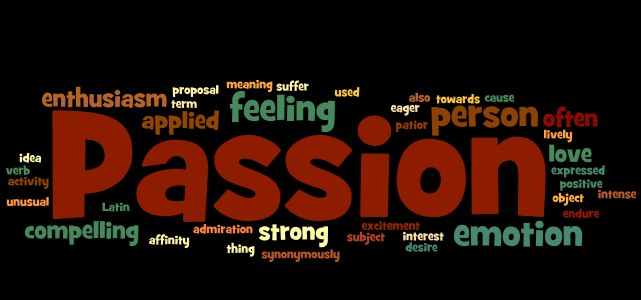 7 Proven Ways to Kill Your Passion for Ministry

7 Proven Ways to Kill Your Passion for Ministry:
1. Be sure to work 55-60 hours a week with only 2 weeks of vacation a year.
Maintain this schedule for a minimum of 5-7 years consistently for maximize results.
While on vacation, be sure to be thinking about ministry-related stuff.
Also, soak up all the rest and relaxation possible, because back to the rat race when you get home.
2. Take only one full day off of work/ministry a week.
Jam every possible activity within that day, so you can get all your personal stuff done (cut the grass, clean the house, run errands, etc.). After all, you can rest when on vacation.
And if a ministry related phone call or emergency comes up on that day, be sure to say "yes" and take care of it.
3. Work at a church where you can't financially support your family.
That way, either your spouse has to work to help pay the bills (even though she/he would rather not) OR you suck it up and experience a huge amount of financial pressure.
4. Eat unhealthy food & don't exercise.
Despite the many health benefits of exercise, ignore those and instead sit in front of a computer 20-30+ hours a week.
Enjoy the many benefits of no exercise & eating unhealthy, including: lack of energy, weight gain, high cholesterol, an overall state of non-well being.
Due to your fast paced lifestyle, be sure to eat fast food a couple of times a week. Nourish your body with a yummy Big Mac, fries, Coke and milkshake.
5. Don't be involved in any outside interests other than church, family, and/or job.
Be so busy that you don't have time for other things you enjoy, like painting, playing music, running, biking, etc.
6. Place church activity at the center of your life rather than God.
Spiritualize church activity and replace it at the center of your life. After all, God cares more about "what you do" than "enjoying a relationship with Him".
7. Minimize how much time you spend nurturing your relationship with God.
Spend most of your personal time in the Bible planning a ministry-related lesson or message.
Ritualize your time with God rather than experiencing God all throughout the day.
Now, let's talk about ONE THING you can do to keep alive your passion for ministry! Watch the video below (made by me, Nick, the bald guy behind preteenministry.net) where I give you one tip that is guaranteed to keep alive your passion for ministry.
(P.S. – If you don't see the above video, click here to watch it on YouTube)
Hate this post? Leave a comment. You'll feel better when you release your angry thoughts 🙂 No joke, we would love to hear what you have to say…really.
Love this post? High-five me on your computer screen…then leave a comment below.
Want to add something to the list? Write it in the comment section below.