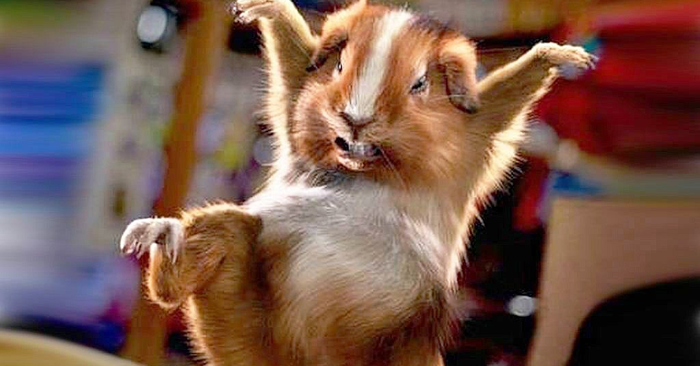 Why Preteen Leaders Gotta Be Crazy
Written by Sean Sweet
Do you have a crazy or far-fetched ministry idea? If you share it, will others think you're crazy?
If that's you, then keep reading.
DOWNLOAD THE PDF OF THIS BLOG POST
When I first proposed the idea of having a preteen ministry at my church, I was promptly shot down.
I felt like maybe my idea to have a ministry specifically dedicated to preteens was a little crazy.
Or, at least, I felt like others THOUGHT my idea was crazy. Maybe you feel a little bit like that, too.
A few years later, when I proposed the same idea, I was given the green light, and Elevate preteen ministries was birthed.
What was the difference?
One hugely important difference was the fairly new presence of preteenministry.net and CIY's SuperStart.
The fact that others saw value in preteen ministry and were doing something about it on a national scale brought a validity to my "crazy idea".
As much as we like to be innovators and go places nobody has ever gone before, there is a certain validity that is attached to your vision when it isn't your idea alone.
The first person who tried to open up a frozen yogurt shop with dozens of serve-yourself toppings probably had a hard time getting financial backing.
I can just imagine the look on the faces of the investors as they scratched their heads and said, "You want to do WHAT?"
Now, however, the idea would be more readily accepted as a viable one.
Why? Because it's been done and it's being done.
Now, somebody who says, "I want to open a frozen yogurt shop with dozens of serve-yourself toppings," is more likely to be taken seriously.
The same is true for YOU, if your dream is to start or expand your ministry to preteens.
The fact is you can point your Senior Pastor to preteenministry.net, SuperStart, the 2016 Preteen Leaders' Conference, etc., and you can say, "See! There are thousands of preteen ministries. What I want to do here at our church is not such a strange idea after all."
The Power of US
We, the world-wide collection of preteen ministry leaders, help each other to go farther. In part, we do this because we help remove the "You're Crazy!" barrier for one another.
When I first started a preteen ministry at our church in 2008, one of the first things I did was to look for a conference that I could attend.
Nothing makes me feel less crazy than getting together with other people who see what I see.
At that time, there was no preteen leaders' conference. At least, none that I could find.
Then somebody suggested a crazy idea to me: "Why don't you start your own conference for preteen leaders?"
I had no idea what I was doing, but our church went for it, and in 2008 around 100 people attended the first Preteen Leaders' Conference in Rocklin, California.
That's where I first met Nick Diliberto, the creator of preteenministry.net.
Being there with all those people who saw a value in preteen ministry was so affirming.
Here were around 100 people who said, just by their presence at the conference, "You're not crazy. What you envision is what I envision, too."
The Changing Landscape of Preteen Ministry
So much preteen ministry has come into existence since 2008:
If your church has a preteen ministry, it's probably less than 8 years old. (Although some of you reading this were pioneers! Thank you!)
Now, the INCM (you know – the organization behind the mega-conference CPC) has just started their own preteen ministry leaders' conference called "The Bridge".
Now, there's J12 and Tween Gospel Alliance and Aetherlight and Grapple and Flyte and, and, and…
Now, just about every magazine for Children's Pastors has a section for "Tweens".
Now, for most churches, a preteen ministry doesn't seem like some far-fetched idea anymore. 
Giving Honor Where Honor is Due
Thank you, Nick Diliberto. For being brave enough to be one of the FIRST Crazies.
Because of you, and others like you, preteens around the world are being ministered to in far greater ways than they were even a decade ago.
Because of you, and others like you, ministry leaders to preteens are being resourced and validated.
Because of you, and others like you, people all around the world can more confidently stand before Senior Pastors and say, "I've got this idea…"
Because of you, and others like you, we can all say together, "I'm not crazy."
(Well, maybe just a little.)
What's Next?
This past fall, we turned our preteen ministry space into a giant maze, using cardboard boxes and other supplies.
It was an a-maze-ing event, which drew in our largest crowd and was the most exciting Wednesday evening service of the season.
I might have thought that doing such a thing was crazy.
But it wasn't my idea. And I wasn't the first to do it.
So I felt brave enough to make it happen, and it the message that night (based on Hebrews 9:27) left a memorable, possibly life-changing, impression on our students.
I heard about "The Maze" from Laura Karr, who is the preteen ministry leader at a church in Normal, Illinois. I'm not making that up – it's really called Normal.
They've done "The Maze" for years, and it's a huge outreach event for their church. They use 1,000's of cardboard boxes, oodles of flame retardant, miles of duct tape.
Can you imagine the first year they proposed this idea, though? God sparked this maze idea in somebody's mind, and they might have thought two conflicting thoughts:
"Keep it to yourself. It's a crazy idea."
"Give it a shot, and trust God with the results."
The preteens in Rocklin, California are thankful that whoever it was that had this idea decided to go with #2. Because the Maze is normal in Normal, IL, we were encouraged to do it, too.
That's the power of being crazy.
You've got a crazy idea? Great! Don't keep it to yourself.
You want to plan something for your preteens that's never been done before? Awesome! Go for it.
You're no sure how it will all turn out in the end? Reread Romans 8:28: "And we know that for those who love God all things work together for good, for those who are called according to his purpose." Now you know how your crazy idea will end up.
We are called to be iron that sharpens iron. We are called to be salt. We are called to step out of the boat.
Preteen Ministry Leaders: Would you please do something crazy? It will bless all of us (and our preteens) if you do.
DOWNLOAD THE PDF OF THIS BLOG POST
Like this blog post, then you'll like this one:
4 Ways to Help Preteens Hear God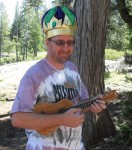 Sean Sweet is the Community Facilitator for FourFiveSix.org, and is dedicated to raising the value of your ministry to preteens.
Check out FourFiveSix's Preteen Ministry Leader's Online Conference coming in April.