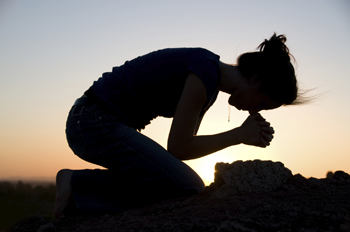 Lesson – Prayer
Bible Lesson for Kids – Prayer
DOWNLOAD THE PDF OF THIS LESSON
This is a really great free lesson on prayer to use in kids ministry, children's church, preteen ministry, children's ministry, sunday school or youth group. Enjoy!
If you like this lesson, be sure to check out our other free Bible Lessons for Kids
Topic – Prayer
Opening Activity – Guess It
SAY: Today we're learning that prayer is the way we build our friendship with God and get to know Him more. I want to know what your favorite things to do with your friends are, so we're going to play a quick game of Guess It.
Each of you is going to act out, without using any words, your favorite activity to do with your friends. You'll have one minute to act it out and the rest of us will guess. Whoever guesses the most will win.
Play Guess It
SAY: Good work! It was fun to learn about each of you more and some of the things you enjoy doing with your friends. Would you agree that your best friends are people you really want to spend time with?
We can get to the point where God is our best friend, which means we will want to spend more time with Him. One important way that we spend time with him is by talking to him in prayer.
READ Mark 1:35
Very early in the morning, while it was still dark, Jesus got up, left the house and went off to a solitary place, where he prayed.
SAY: When Jesus was here on earth, he showed us just how important it is to spend time praying. Even Jesus needed to go and spend time in prayer to stay connected to God.
Discuss the following questions:
Why is prayer important?
What do you think is difficult about praying?
When could you make time in your day to pray?
DOWNLOAD THE PDF OF THIS LESSON
If you enjoyed this lesson, you might also like this one on Respect