Christmas Object Lesson – Ornament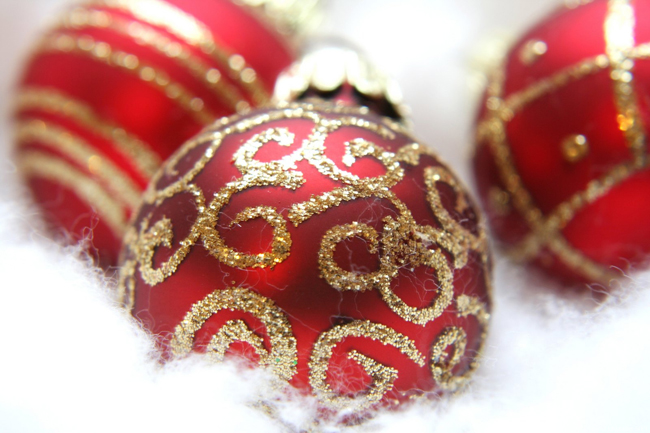 Looking for a Christmas object lesson for your children's or preteen ministry? You've found it!
This lesson uses an ornament to show preteens the power of Christmas.
Enjoy!
Ornament: The Power of Christmas
PREPARATION

Obtain a Christmas tree ornament. A bulb will work great, one that is NOT glass. Make sure it is a bulb that you can write on with a sharpie or some other pen.
Take the hook out of the ornament, and set both the ornament and hook on the table separately.
Place a sharpie on the table.
Mark a Bible at John 15:5.
DEMONSTRATION
Show the preteens the ornament and say, "Somebody created this Christmas tree ornament with a specific purpose. What is its purpose?" Gather responses until somebody explains that the ornament is made to hang on a tree. Say, "This ornament has a problem. It cannot do what it was created for. I've tried hanging it on my tree at home and it just falls to the ground." As you are saying this, hold the ornament in the air like you are trying to hang it on a tree and let it fall to the table. Say, "I've tried it 100 times, and it never seems to be able to do what it was created for! (pause) Can somebody tell me the problem here?" Wait until somebody explains that the ornament is missing the hook. As you plug the hook into the ornament say, "Isn't that something? In order for this ornament to do what it was created to do, it has to be attached to this hook!"
OBJECT LESSON
Say, "You and I were created with a purpose, too. We were created to know God and to show the world who He is. We were created for God's glory! But look what it says in John 15:5, and think about how you and I are like this ornament." Have the students draw the connection between the ornament and us, namely that we must be connected to Christ to fulfill our purpose, just like the ornament must be connected to the hook to fulfill its purpose!
Challenge your students to brainstorm ways that they can "plug into" Christ, and write these on the ornament using a sharpie.

WRAP UP
Say, "This Christmas whenever you see an ornament hanging from a tree, think of the fact that the ornament is doing what it was created for (hanging from a tree)…and it can only do that by being connected to a hook! And when you think about that, remember that you can only do what you were created for when you are connected to Christ! Use Christmastime as a time to connect with Jesus! After all, God sent Jesus to Earth in order to connect with us."
If you like this object lesson, be sure to like this on Facebook and share it with all your friends!