Help, My Preteen Is Almost a Teenager!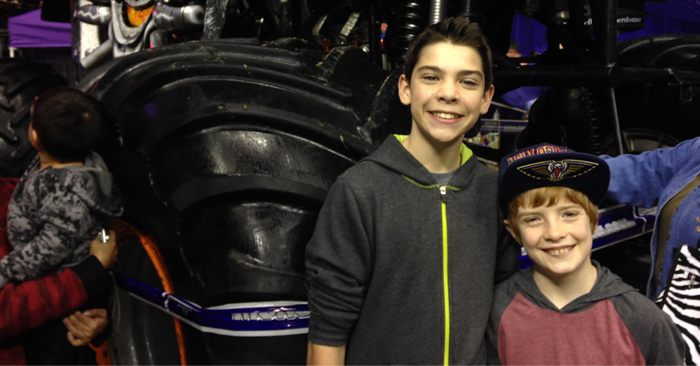 I recently sat down with Michael Bayne of ParentMinistry.net to record an interview for parents of preteens. If you haven't yet visited ParentMinistry.net, you should. Their mission is to partner with churches – helping them walk alongside of the parents in their children's & youth ministries. These guys rock!
The interview is a resource that you can share with the parents in your preteen ministry. Simply email them the link to this page so they can listen at their convenience. (P.S. – This interview is also a sneak peak into some of the awesome resources ParentMinistry.net subscribers get).
In the interview, we talk about what parents of preteens should be thinking about. We talk about the changes preteens are undergoing, some ideas to consider when it comes to social media, and so much more!
As mentioned in the interview, I'm the parent of two preteen boys – Ethan (12 years old) & Joey (10 years old). In fact, that's a picture of both of them at Monster Jam last weekend. Fun! I've also worked with preteens in the context of a local church for about 15 years. I'm no expert, but I do have a lot of experience to draw from when it comes to preteens.
Play the interview below or click the image at the top of this blog post.
Note: For some reason, the below "play" button does not show up on some browsers. But it still works. All you have to do is click to the left of the audio timer 00:00
Enjoy!