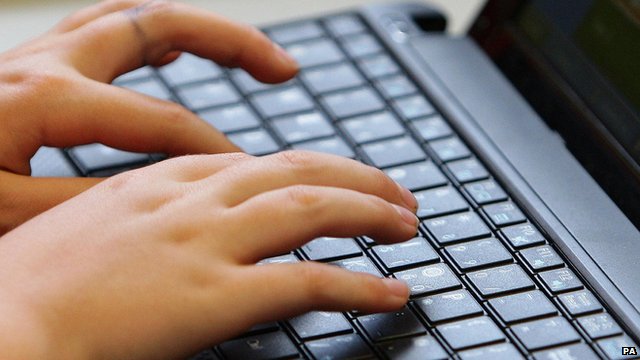 Porn: How to Protect Preteens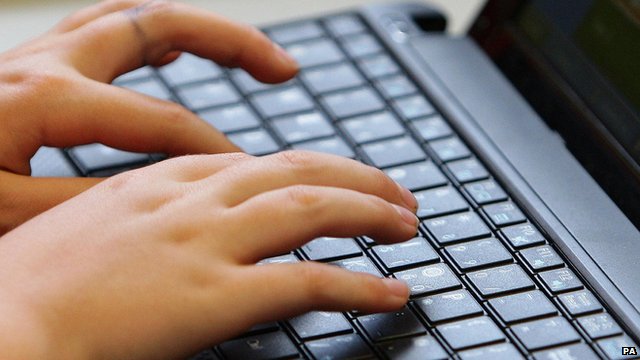 Most young people these days are exposed to porn in the preteen years, some even sooner. The world we live in today is much different than when I was young. I'm 37 years old and my peers are the parents of today's preteens.
Because of the internet, today's young people:
Have easy access to porn
When I was a preteen, porn was not easily accessible. Today, porn is rampant online. The irony is that the porn industry is taking a big hit because people can now get it free online – videos, images, anything they want. Preteens are very active online and are just a click away from viewing it.
Have unlimited access
When I was a preteen, a peer might gain access to a Playboy magazine or figure out a way to watch a porn movie, but the access was limited. Now, the access to porn is unlimited. A young person has a never-ending stream of content that has the ability to do so much harm to their soul.
Are exposed to porn at a young age
The easy access to porn means that young people are exposed at an earlier age. I actually tried to look up some stats on this. I was curious to see the average age kids are exposed. However, doing a Google search including the term "porn" brings up some undesirable results. So, I say this based on my experience working with parents and preteens over the years. I can share tons of stories of preteens being exposed to porn and getting addicted to it. It's really scary.
You know that porn is unhealthy. But have you considered the negative effects of porn?
Here are some obvious and not so obvious effects of porn:
The more you view it, the more you crave it.
Porn never satisfies. You want it, you get it, then you want more. It never fulfills. Which leads to the next point.
Porn often turns into an addiction.
An addiction is something that rules your life. You become powerless underneath it's grasp. An addiction affects your ability to function as a healthy human being. Porn is addictive. It provides a stimulating escape from real life, similar to drugs and alcohol, providing instant gratification with long-term negative consequences.
Porn breeds selfishness.
Sex is about serving and becoming one with your partner, not about getting something for yourself. Sex is about two people celebrating a spirit of oneness, each person focusing on pleasing the other. Porn requires nothing of the one watching it. It's all about you, not the other person.  Therefore, it is selfish.
Porn distorts a healthy concept of sex.
Beyond breeding selfishness, porn distorts a healthy concept of sex. First of all, sex is meant to be shared by a man and women in the context of marriage. Porn distorts that reality. Second, real life sex is not as glamorous as you see in porn. Third, sex is private and meant to be shared by the two are engaging in the act, not be shared by the world. I could go on and on here. The bottom line is that porn distorts the true meaning of sex. And that's scary when you think that many young people learn the "how-to" and "why" of sex from porn, which sets them up for failure in real life.
Porn negatively affects future (and current) relationships.
Many bring their "porn" idea of sex into future (and current) relationships. They expect real life to be like what they watch in a video and get angry or disappointed at their partner if those expectations aren't met. Often, many find real life sex not as satisfying, which drives a wedge in the relationship. Some picture porn images in their mind as they are having sex with their partner, which goes against the idea of "oneness".
Porn dehumanizes people
Porn turns women and men into sex objects, put here on earth to satisfy them in a sexual way. That idea dehumanizes people. Woman (and men) are more than sex objects. They have a soul. They're are God's masterpiece put on here for a purpose much greater than sex.
The list goes on…
I'm sure there are more negative effects. These are just a starting point. We know the problem and what it does to young people, but what do we do?
As a ministry leader, how can you help protect preteens?
Partner with Parents
The best thing we can do is partner with parents. Parents have the greatest influence and spend the most time with young people. I recommend to bring it out in the open. Start the conversation with parents. When meeting with a group of parents, ask them about the topic. Have their preteens struggled with porn? Have they been exposed to it? What have they done to prevent exposure to their kids? You don't need to be an expert, just start the conversation and create a collaboration among parents.
Walk alongside preteens who are struggling
Odds are some preteens in your group are struggling with porn. It's something that is consuming them. It's hidden, not talked about – it's a secret. Initiating a conversation with parents might mean they come to you for help. Oftentimes, having another adult (other than parents) can be very helpful for both students. Students have someone to talk to about the issue. Parents appreciate the support as well, having a partner who can offer advice and prayer.
XXX Church
The best resource I know of to help thosestruggling with porn is XXX Church. They provide online tools, support and education on the subject. There are main links with a lot of helpful resources for men, woman and parents.
Encourage parents to be alert
Encourage parents to get some type of internet filter if their kids are spending time online. Also, encourage them to be alert. One way I do this with my 11 year old – every so often I check his web history on his iPad. Fortunately, he isn't tech savvy enough to know how to delete the web history. Parents simply need to keep their eyes and ears open, always on guard. I also think it is a good idea for parents to have a conversation with their preteen about porn, before it becomes an issue. I had a conversation with my 11 year old about "sex" when he turned 10. Now, I need to talk with him about porn. The idea is to be proactive rather than reactive. If the conversation doesn't happen BEFORE it becomes an issue, young people will be exposed at some point (thru friends, accidentally, intentionally, etc), and not know how to react. The more honest and authentic the conversation, the more effective.
Pray
Pray for the preteens and parents in your group. Encourage parents to pray for their preteens. Prayer is the activity that has the power to change the outcome of events. It's a bigger issue than us. We can't control our young people's action nor attitude towards porn. We have to give up the illusion of control and pray for our young people. Ask God to protect them from the devastating effects. Ask God to heal those who have been exposed or are addicted. Ask God to intervene.