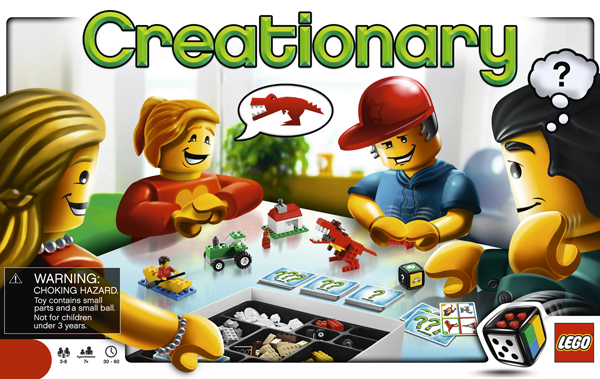 Creationary: Cool Preteen Game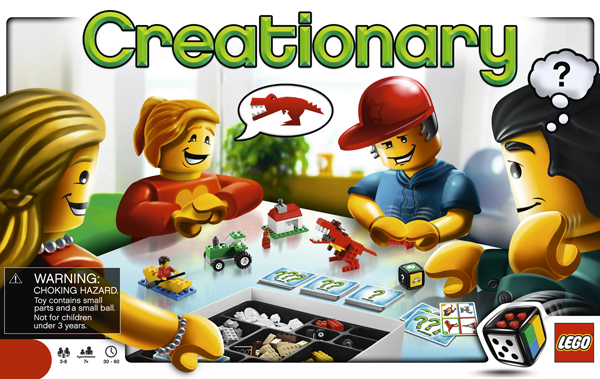 Looking for a fun preteen game? Creationary is a cool game that has many uses in your preteen ministry. Creationary is like Pictionary, but much cooler. The basic idea of the game is to build something out of Legos, while everyone else guesses what you're building. Preteens like Legos and enjoy using their imagination to build stuff with their hands. They will enjoy it a lot.
If you don't want to spend the money to get the game, you could make a homemade version Basically, buy a bunch of Legos and make up cards including items players can build. And bam, you've got your own version of Creationary!
Here are some ways you can incorporate the game in your preteen ministry:
1. An opener for a teaching series on purpose, identity, creation, etc. If you're doing a series on how God is our Master Designer or how God made us for a purpose, this is a great game to as a set up to the series or lesson. Or if you are doing a series on creation, this game is a winner. In fact, it's a great idea to play the game in small groups at the beginning of each lesson, if you're doing a series on the subject. Just tie-in the game to the topic.
2. Small group or midweek game. If you have small groups outside of Sunday or a midweek service, this would be a fun ice-breaker game to play. It's perfect for those who would rather sit and build, rather than run around and play a high energy game. You'll need a leader to facilitate the game because I don't think preteens would really play without some guidance.
3. Upfront game. Creationary could also be a fun upfront game. Have a preteen build something, then everyone in the audience tries to guess the correct answer.