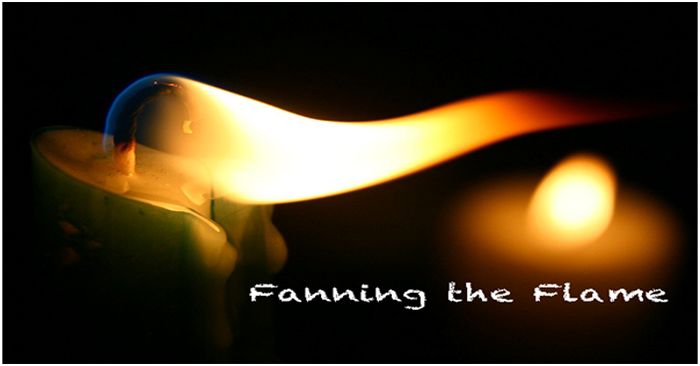 Preteen Lesson – On Fire for God
Preteen Lesson – On Fire for God
DOWNLOAD THE PDF OF THIS LESSON
Bible: 2 Timothy 1:6; 2 Corinthians 11:14
As I watch my own preteen daughter learn to navigate this crazy world I stand back and begin to see all the things out there that try so hard to extinguish her desires to follow God.
I am not talking about stuff that is against religion, or the people that try and disprove God and Jesus.
I mean the little things that can make someone who is on fire for God slowly put out that flame over time.
There is so much of the world that tells us we should live for ourselves and do the things that make us happy.
I am not saying we should never do things that make us happy. But I am saying that we need to make sure what we are doing is God honoring and not extinguishing His light.
Satan has blurred these lines greater than we can ever imagine. If they are hard for us to see, then how hard is it for our preteens?
One of the greatest things we can do for our preteens is help them see through that blurred vision. To start to use God's light to light the way for them.
So how do we help them do this? We've created a lesson to help you do that.
Here is a free lesson to help preteens stay on fire for God.
Enjoy!
Opening Game: Putting out the Flame
Supplies:
● Candles of two different colors that will stand up, No jar candles
● Lighter
● 4 Squirt guns filled with water
● Paper towels
● 2 five gallon buckets of water
Directions:
On a table put all the candles in alternating colors. Divide you preteens into two teams. Give each team two squirt guns and a bucket of water to fill their squirt guns.
Light all the candles on the table and draw a line equal distance away from the candles on each side of the table.
On go each team will send two preteens to the line and begin trying to squirt the candles until the flames go out. The team that extinguishes all the other teams candles first wins the round. If they run out of water they will need to refill with the bucket of water. Continue until all the preteens go and the team with the most rounds won wins.
Paper towels are to clean up the water that misses.
Say:
That was so much fun I can see why firefighters love there jobs so much. I know this was nothing compared to putting out a big building fire, but what about putting out your fire for God. You might be asking what does the mean fire for God? What I mean is when you usually leave here after Sunday or midweek program you are all excited about what your just learned. Or maybe you are feeling like there are things you need to do for God and are ready to go out and do them. You listen to the message, play the games, talk in small group and are ready to take on world for Jesus.
But something happens when you leave here, you have to face the world and all the stuff that tries to put out that fire or distract you from focusing on it.
Ask:
● How do you usually feel when you leave church or youth group?
● How often do you take what we talked about and put it into action?
● What happens to a flame if you fan it?
● What is stopping you from burning bright for Jesus?
● What can you do to fan that fire and make it grow?
Say:
Just like on our game there is always going to be something that is going to try to extinguish our fire for God. And just like in the game it will take a lot of things or squirts to put out that flame. See the world we live in has been lied to by Satan.
He has worked really hard to make the world believe that the little things are a big deal. He would like for us to think that as long as it isn't hurting someone it is ok if it makes us happy.
When we allow these little things to begin to creep into how we live, our flame begins to go out. The more we listen and give in the more our flame goes out.
Lets look at what go says about this:
Read 2 Timothy 1:6
This is why I remind you to fan into flames the spiritual gift God gave you when I laid my hands on you.
See God is actually telling us that we need to make sure we are always fanning the flames of Gods gifts. God gave each of us gifts to use for Him, talents, abilities, passions, etc. See we were all made to glorify Him and wen we use the gifts he gave us we are not only fanning our flame, but we are fanning Gods Flame.
The world we live in has a blurred vision of how we need to live. Satan has blurred our vision and is counting on that fact we don't take time to wipe our eyes and see clearly.
Read 2 Corinthians 11:14
And no wonder, for even Satan masquerades as an angle of light
See the Bible tell us the Satan will work really hard at disguising himself and if we are not constantly making the effort to fan Gods flames, Satan can and will extinguish it.
Break your preteens into groups of 4-5.
Give them time to answer these questions in the groups.
● What things are you doing that may be extinguishing Gods flame?
● What gifts has God given you that can help fan the flame?
Give them 10 min to discuss, make sure leaders are helping them process this.
Say:
I know it can be hard to talk about some of these things, but we did this today to show you that no one in here is perfect. We are all doing things that may be extinguishing Gods flame. We also all have gifts from God to use that can and will fan his flame brighter that the sun.
Close in prayer.
DOWNLOAD THE PDF OF THIS LESSON
Liked this lesson? You'll love this lesson helping preteens stay focused on following God.

Rob Quinn serves as the Preteen Ministry Coordinator at Community Bible Church in Brighton, MI. He has been involved with preteen ministry for almost 8 years now. Rob is married to an amazing woman Jodi, who just so happens to be the Children's Ministry Director at his church. They have one beautiful daughter Sydni, and an 8-pound attack dog named Lilly.