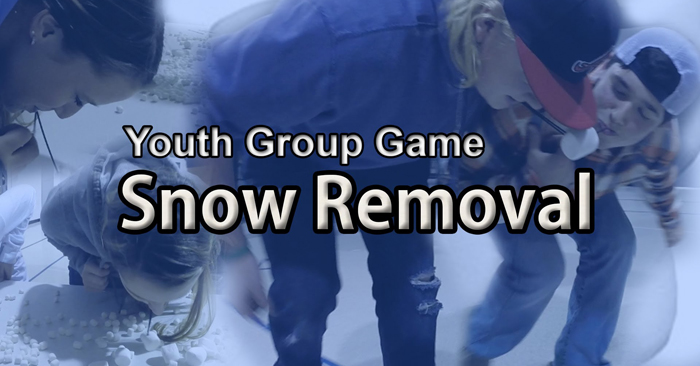 Preteen Ministry Game: Snow Removal
This is a really cool "just for fun" game to play in your preteen ministry.
I love this game because it's fun, easy to play, and simple to prepare.
Watch the video to see how it's played:
On a personal note, last week our family did something we've never done before.
We spent the entire Thanksgiving week out of town in San Diego.
My mom, Peggy, and my wife's mother, Virginia, stayed the entire week with us. We had tons of fun!
We used to live there for 3 years before moving back to the New Orleans area a few years ago. It's sort of our "home away from home".
We didn't do a lot of tourist-like stuff. We mostly lived like locals for a week. We went to the beach a couple of times. Yeah, it was summer-like weather most of our trip. Crazy to think we were hanging out at the beach getting a tan in late-November. We visited some of our favorite places, like: Sunset Cliffs, Torrey Pines Park, Ocean Beach, La Jolla Cove and more. We rented a house and got groceries from local places like my new favorite health food market, People's.
We did do some tourist-like stuff. We drove up to LA and saw the Hollywood Sign up close, and cruised around Beverly Hills.
We also visited two theme parks: Sea World and Legoland.
In fact, my daughter Emma won this pretty cool Minion at Sea World: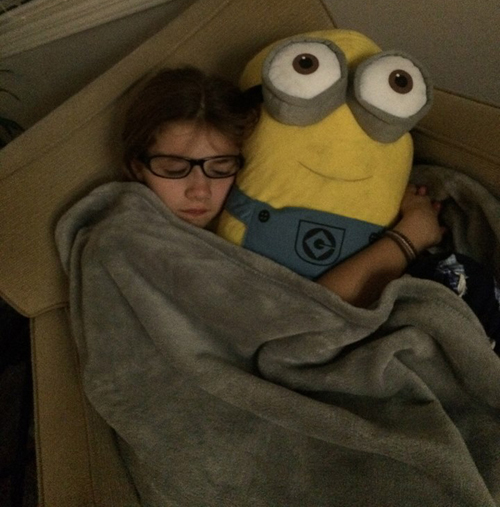 Ha…she's a cutie pie, isn't she?!
In addition to spending lots of time with family, I also had tons of personal down time. Each morning I would get up early to go for a walk, run or bike ride. In addition to soaking in all the beauty around me, I would spend a good amount of time praying. I would also reflect on and appreciate the many things I'm thankful for in life.
After a really busy few months, it was nice to spend some extended time with family while enjoying a beautiful place like San Diego.
In fact, this is a principle I regularly apply: huge bursts of activity followed by an extended break. The break is spent with family and includes a good amount of downtime (praying, reflecting, goal setting, etc).
August through mid-November was a busy 3 1/2 months for my family, business and ministry.
The highlights:
My wife Jena completed her very first Half-Ironman: 1 mile swim, 56 mile bike ride, and 13 mile run. Her time was 5 hours and 40 minutes. She came in 18th place in her age group.
Joey, my 11 year old, played tackle football and got the winning touchdown, advancing his team to the championship game. Nice 🙂
My 14 year old son, Ethan, started the swim team and competed in his first few swim meets.
My 10 year old daughter, Emma, started art classes and Awama on Wednesday nights.
I joined an adult dodgeball team. We're in last place 🙁 Playoffs start next week.
I've also been busy creating awesome resources and launching product bundles on all three of my websites: preteenministry.net (the one you're on right now), juniorhighministry.org, and ministrytoyouth.com.
On top of all that, I'm a volunteer coordinator of the preteen and youth ministry at our church – Northshore Vineyard Church.
I'm thinking the last few months have been a busy season for you as well.
I encourage you to find a similar rhythm of downtime spaced in between the busyness of ministry and life.
You're passionate about pointing students to Jesus, but ministry is never-ending and ongoing.
The weekly grind can wear you down.
It's important you nurture your personal well-being, family relationships, and relationship with God.
You don't need to take a trip to San Diego.
Your downtime will probably look much different than mine.
The key is to schedule a break in between the busyness of ministry, and spend that time wisely.
Spend time with family, recharge your batteries, and go deeper with God.
If you're single or if your kids are grown up, then maybe you spend that time with friends.
I personally try to take a big break 2-3 times per year: spring, summer and fall.
Not everyone can do that, but you can do something. Something is better than nothing.
On my other website for youth ministry leaders, Aaron Helman recently wrote a blog post about specific ways you can create margin in your ministry and persona life.
You can read it here:
How to Keep Going When You Feel Like Quitting
It's by far the most popular post on that website in the last 30-60 days. I think you'll find it really helpful.
I hope you had a great Thanksgiving and have an awesome Christmas!
Nick Diliberto, The Preteen Ministry Guy
Liked this blog post? Then you'll love this…
Free Preteen Ministry Lesson on Joy