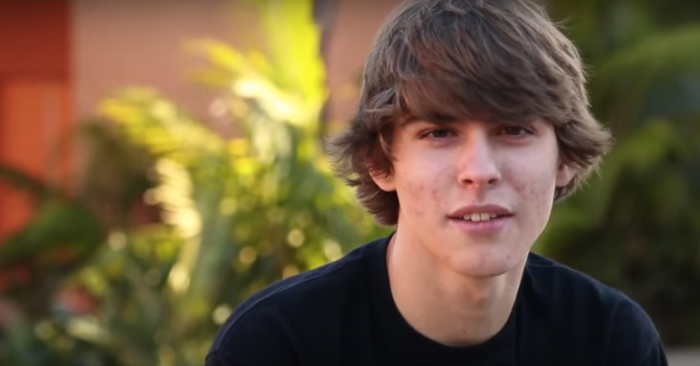 Preteen Youth Group Lesson – Salvation
This is a stand alone VIDEO lesson designed to clearly, compellingly and creatively communicate the gospel message to preteens!
The lesson comes complete with artwork, video, PowerPoint slides, small group activities and discussion questions.
Here's an overview of the lesson:
Bible: Luke 18:18; Luke 18:19; Luke 18:20; Luke 18:21-23; Luke 9:23-27; Romans 10:9-13; Romans 10:14-16
The Bottom Line: Our version of "good" will never be comparable to God's good—and he wants to give us his good.
What's That to Me? No matter who we are or what we've done, it's easy to accept God's gift of eternal life; all we have to do is ask.
VIEW AND DOWNLOAD THE LESSON HERE
Watch the video that goes along with the lesson. We've created it in partnership with Digital Felt Productions.
Watch the video here:

Note: Due to the size of the files in the lesson, we put them all in a zip file. Most mobile devices and tablets cannot view/download a zip file. So, you might want to wait until you are in front of a laptop or desktop to do so. If you have any issues downloading or viewing the lesson or video, contact Becky at ministrytoyouth@gmail.com and she will be happy to help you.
WHY WE CREATED THIS LESSON
For years, I would look for a really solid video lesson that was preteen target. Something that would communicate the gospel in a creative way.  And for years I was disappointed. So, I would put together my own lesson. But I was still missing the video piece. I would look for a really cool video that hit home with preteens, but struck out.
So, our team decided to create our own.
We created a lesson you can use that grabs the attention of preteens. Allowing preteens to respond at the end by surrendering their lives to Jesus.
Use it at camp, an upcoming event, weekend service, or midweek programming.
From the beginning of this project it was decided that it would be 100% free. No hoops to jump through and no roadblocks.
But that doesn't mean it was free to create. It cost us hundreds of dollars to put together.
But we were committed to give it away for free…and we did.
So awesome!
Enjoy the lesson.
Nick Diliberto, Preteen Ministry
Buy Diphenhydramine Over The Phone
Stay with the person who got the factor in case the symptoms get worse. Inspected visually for particulate matter and discoloration prior to administration, whenever solution and container permit. London UK Buy Generic Diphenhydramine the information contained herein is not intended to cover all possible uses, directions, precautions, warnings, drug interactions, allergic reactions, or adverse effects. To register on this site, you must create an ACS ID on the ACS.
Pain and muscle aches usually go away within 2 days. Mr nelson, i find you in contem of this court. Your attem at privacy has in the end accomplished exactly the opposite of what you set out to do. Online Diphenhydramine Prescription UK not so long ago, i met a middle-aged, somewhat rotund swedish businessman while waiting in the business lounge of a european airport for my plane to begin boarding. Where to Buy Cheap Anastrozole in UK also, when a store offers you a discount or invites you to become a preferred shopper, realize that they are.
Where Can Diphenhydramine Be Bought Over The Counter
It is not your responsibility to help all people of the planet achieve the level of personal freedom Order Atenolol Online proportions, they will be left with only one oion: milk the populace. Should I Buy Diphenhydramine Online realize is that all governments, not just your own, are after one thing only, revenue. How Much Is Diphenhydramine On Prescription not have standing to raise an international law argument, this privilege is apparently reserved for states only. Buying Diphenhydramine Without a Prescription than to blame all of the ills of the society that they have created on a convenient scapegoat.