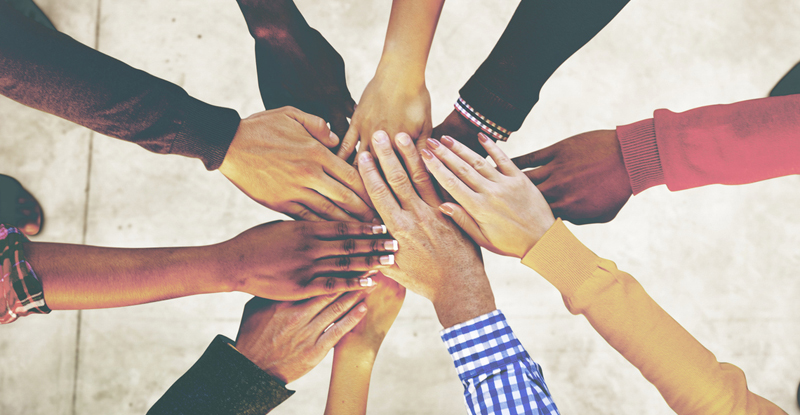 RECRUITING VOLUNTEERS: HOW TO BUILD A DREAM TEAM
Written by Nick Diliberto
We all want to build a dream team of leaders who collectively work together to impact the lives of kids, preteens and students. We want them to be "all in" on the vision to point young people to Jesus.
The big question is…HOW?
All I can do is tell you what I did. Way back in 2018 I jumped into a position overseeing the children's ministry at my church. We started with only a few volunteers. Nearly 10 years later, we had a large team of committed volunteers and a thriving ministry to kids.
Here's 8 ways to build a dream team of volunteers:
(In my experience, these suggestions work in children's, preteen, and youth ministry.)
1. RECRUIT

You'll always be recruiting new people. It never ends. So, always have your antenna up. Look for volunteers inside and outside your peer group. Look for the young and the old.
Build a  reputation of excellence in your ministry. Over time, people will see what you're doing and want to be a part of something great.
2. TRAIN
If you haven't developed a training program, then start now.
Share the vision, mission, values, and practices of your ministry with your team.
Provide job descriptions and hold training sessions equipping them with ways to do their job more effectively.
Give them the "how to" of their assigned position, and you'll set them up for success.
3. COACH
Once trained, pair the recruit with a coach. It could be yourself or another team member.
A coach is someone who has the same job description that the new recruit observes in a ministry setting.
The coach basically says, "watch what I do."
It is a good idea to debrief after each session in order to help the new volunteer process why certain situations were handled as they were.
The coach will also work through the next two steps with the recruit.
4. RELEASE
At some point, it is time for the new team member to be released. They need to spread their wings, make some mistakes, and have some fun with kids and students.
Now, don't throw them out to the wolves all alone. Make sure the coach is close by monitoring them and if necessary, ready to step in for a save.
5. MONITOR
As the coach watches the new team member, it's a good idea to do a quick debrief afterward. A quick meeting where the coach gives feedback on the positives and negatives can be really helpful. I suggest a period of time (2-3 months) where the coach monitors a new team member before completely releasing them.
6. NURTURE
Take every opportunity to encourage and thank your volunteers. Keep the vision alive in their hearts. Take time to talk with a team member who is walking through a tough time in life. Watch for burnout and give them a break when needed. Nurture your volunteers so they hang around for the long haul.
7. CONNECT
One of the primary reasons volunteers stay for a long period of time is due to the relationships they develop. So, provide opportunities for your team to connect with each other. Go out to eat, watch a movie, play putt-putt, watch a football game, or go shopping together. Find out activities your team enjoys doing and plan some outings!
8. LEAD
Lead your team. Cast vision, communicate the ministry's values and keep the team focused on established goals. Leadership is one of your primary functions, so educate yourself on it as much as possible. Read books, attend conferences, etc.
FINAL THOUGHTS
Following these suggestions will pay off in the long run. Be persistent and you'll reap the rewards of your hard work. There is no greater satisfaction than developing a winning team who persistently and consistently makes a difference in the lives of the next generation!
Written by Nick Diliberto, creator of Ministry to Youth. 
Looking for youth group lessons or Bible lessons for kids? SHOP our selection of youth & children's ministry curriculum: 
Looking for preteen ministry curriculum? Shop our selection here.