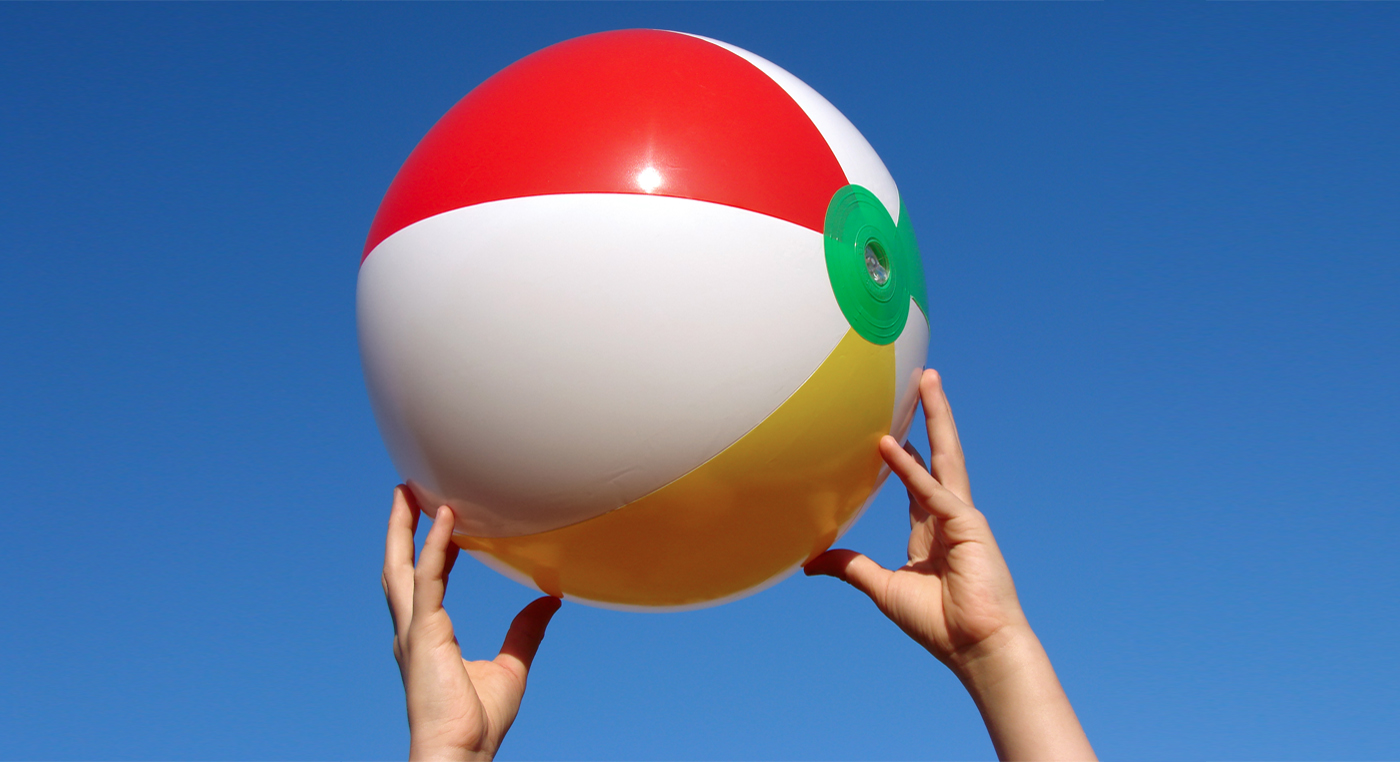 SUMMER GAME: BEACH BALL STORIES
Summertime is a great opportunity to help your students develop friendships within your church group.
The challenge is… how can you encourage your introverts, as well as your outgoing students, to talk and interact with each other?
Here's a 'just for fun' game that will stir up creativity and conversation with your students… and definitely some laughter too!
– Nick Diliberto, Preteen Ministry
SUMMER GAME: BEACH BALL STORIES
SUPPLIES
Beach ball for every 8-12 students
Permanent markers
Masking or electrical tape
GAME SET-UP
Inflate each beach ball to maximum size.
Beginning at the top of the beach ball, spiral the tape down the beach ball until it reaches the other end.
This should look similar to a "candy cane" style stripe.
HOW TO PLAY THE GAME
Divide preteens into groups of 8-12 (smaller groups are also fine).
Instruct the groups to sit down in circles apart from other groups.
Give each group a permanent marker and a pre-taped beach ball.
Instruct each group to create a name for the main character of their story and an activity for that character to be doing in the story.
For example, a group's story could be about Mr. Bieber going to get a haircut.
You may also assign a name/activity to the groups.
Explain that the group will create their story one word at a time.
A group member must only write one word on the beach ball and then pass it to the next team member.
The game continues until no space is left on the beach ball or until the group feels that their story is finished.
Give groups 10 minutes to create their stories on the lines created on the beach ball.
At the end of the activity, have a member from each group stand to read their stories.
They are bound to be mixed up and rather funny.
GAME TIPS
Be careful not to make the spiral too tight. There must be enough room between rows for students to write.
Keep the plots simple enough that kids can freely expand them.
Don't get too specific with the activities for main characters.
Walk around the groups and guide them in creating their story if they are stuck.
If you want to make it more complicated, call out 'switch' in the middle of the activity and make the groups switch beach balls with another group.
[END]
Check out our two BRAND NEW preteen ministry series:
FOCUS: 4-week series that teaches preteens what it means to fix their eyes on Jesus.
FIRST IMPRESSIONS: 4-week series helping preteens discover the importance of making a Godly impression in the world through authenticity, respect, self-control and integrity.