The Secret to Reaching Preteens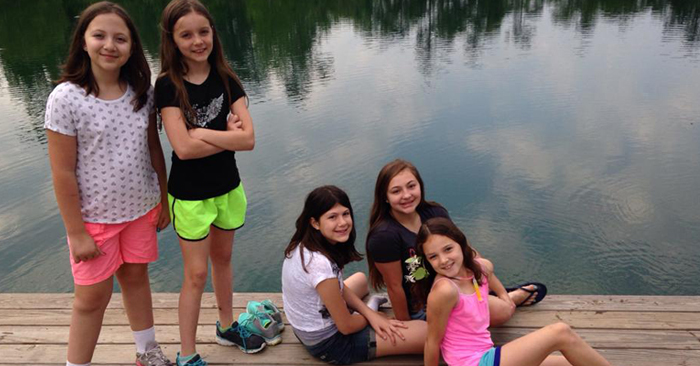 This past weekend our preteen ministry hosted a weekend retreat. It was awesome!
Our preteens connected with God through worship, the messages seemed to sink in, and the small group discussions were amazing!
We had tons of fun telling stories around the camp fire for over 3 hours, hanging on the zipline for dear life, blobbing each other on the blob and tons more!
One of the BIG takeaways for me was how I sort of "discovered" the secret to reaching preteens while at the retreat.
Discovering this secret has transformed the way I lead a preteen ministry. It's something that has been unfolding in my heart & mind for some time.
This secret has the potential to shift your approach to ministry. It's the best way to see genuine change in the lives of the preteens in your ministry.
I, like you, want to see preteens experience God. We want to see life transformation. After all, that's why we do retreats, camps, events, and…well…everything.
The problem is that sometimes we set the bar too high. Our expectations are way over the top. We put pressure on ourselves and our team to "make something happen". We unknowingly force students to "make a decision" of some type.
Often, students will respond to this…by saying a prayer of some kind. Whether it is  to "accept Jesus" or "choose to follow Him in their everyday lives" or "read their Bibles on a regular basis" or "pray everyday".
But life-change doesn't really happen. Nothing really changes.
The reason no lasting change occurs is because we are playing God. Yeah I know…those are some strong words I just wrote. But it's true. We're trying to do something that only God can do.
God is the only one who has the power to change lives.
So, what's our role in all of this?
That brings me back to the secret to reaching preteens that I wanted to share with you today…
Our job is to create an environment where students connect with Jesus.
All we do is create the right environment for God to move in the lives of preteens.
When we do that, students hear from God with their own ears.
They encounter Jesus in unique ways that are meaningful to them.
They are captured by the "awesomeness" of God in their lives.
Life change happens when preteens personally experience God. 
If something meaningful is going to happen, it requires God to show up.
Here are a few examples of what this looked like for us this past weekend…
Our job was to lead preteens in worship. God's job was to make His presence known to us. And He showed up in a big way too!
Our job was to facilitate community through games, activities, etc. God's job was to bring the group together relationally.
My job giving the messages was to "let go" and give preteens an opportunity to do something with each message. God's job is to work on their hearts. Their job is to respond to what God is doing. I can't force them to respond. However, they will readily respond to God's leading if He is speaking to them and if His presence is made known.
Approaching ministry with this mindset takes the pressure off of ourselves. 
It's a relief to really know that I don't have to put the perfect message together for students to surrender their lives to Jesus.
It takes a load off of me to know that not all the activities have to be over the top for students to have fun and build relationships with each other.
I don't…you don't…need to pressure students to do anything.
All we do is create an environment for God to move. We facilitate an environment for Him to move in the hearts and minds of preteens.
We sometimes need to get out of the way and let God do His stuff.