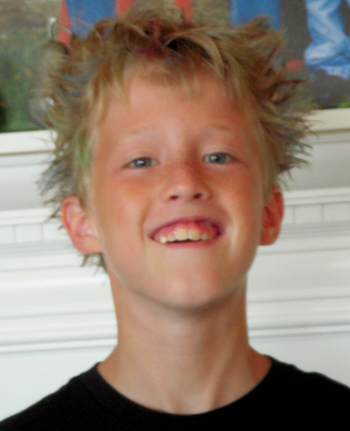 Why 6th Graders Shouldn't Be in Junior High Ministry
6th graders belong in preteen ministry, not junior high/middle school ministry.
Yep, I just said that! I'm pretty passionate about that position too.
However, some people think that 6th graders should be in middle school ministry.
They argue that the church should follow the school system. If 6th graders are in middle school, then they should be in middle school at church as well.
Another argument is that 6th graders are at a maturity level of middle schoolers and would best fit in with 7th & 8th graders.
I strongly disagree with both of these arguments.
Before you start hurling insults at me, let me explain.
Let's tackle the first argument – the church should follow the school system.
Ha! This one really cracks me up. In case you didn't realize it, the school system in the U.S. is broken in many ways. One of the ways is that 6th graders are often pushed into middle school. Unfortunately, this is an issue that goes under the radar when people talk about education reform.
Why should the church follow a broken school system? Just because the school system is doing it doesn't mean the church has to do it.
If we truly believe that 6th graders don't belong in junior high ministry, then we should design a preteen ministry that includes 6th graders. In doing so, we address the specific needs of 6th graders and create a healthy environment for them.
I unpack this idea later on in the blog post.
The problem is that many ministry leaders aren't convinced that 6th graders belong in preteen ministry, which leads us to the next argument.
Let's tackle the second argument – 6th graders are at a maturity level of middle schoolers and best fit in with 7th & 8th graders.
In reality, 6th graders aren't ready for jr high…at school nor at church.
They're not at the same emotional, physical, cognitive nor social level of 7th & 8th graders. In fact, there is a HUGE difference between a 6th grader and a 7th grader. And an ever bigger gap between a 6th graders and 8th graders.
When grouped together with middle schoolers, 6th graders feel the pull to gravitate towards jr high related issues. In fact, they get caught up in all the drama simply because it surrounds them.
For example, a 6th grader is less likely to want to get on Facebook if she is surrounded by 4th or 5th graders, rather than 7th/8th graders. That same 6th grader is less likely to feel the pressure from peers to make out (or even have sex) with the opposite sex – if she is hanging out with younger rather than older students.
That's just two examples. The list goes on and on.
Here are some more reasons 6th graders shouldn't in junior high ministry:
They don't feel the freedom to act their age, which isn't healthy anyway you slice it.
Because of the age gap, it is more difficult for 6th graders to take on leadership roles in a junior high ministry.
Less junior high drama. Yes, drama still exists (they're preteens) but the drama is more "preteen" oriented.
6th graders get lost in the shuffle, often being overlooked by leaders. Of course, this isn't intentional. It's just reality.
They become overly self-conscience and worried about what the older students think about them, which becomes a hinderance to spiritual growth.
If 6th graders don't belong  junior high/middle school ministry, where do they belong?
6th graders belong in preteen ministry, separate from children's ministry (under 4th grade) and separate from jr. high ministry (7th/8th grade).
A preteen ministry that includes six graders could be 4th-6th grade, or it could be 5th/6th grade. I've seen both work effectively.
A preteen ministry is specific to those in 4th-6th grade, addressing students' specific developmental needs.
A preteen ministry is most effective when leaders LET GO OF THE BIKE, helping students own their faith in Jesus.
6th graders belong in preteen ministry, rather than junior high ministry, because:
Students have the freedom to act their age, whatever that might look like for them.
They aren't forced to deal with jr high/middle school related issues while at church.
Students can more easily take on leadership roles at church. They're older than the other students and can flourish in their leadership skills when given the opportunity.
They feel a greater freedom to question, explore and own their relationship with Jesus.
6th graders get more attention because they're the oldest in the group. Because 6th grade is such a transitional year, this helps to boost their confidence.
They feel safe in a preteen ministry. Especially if 6th graders are experiencing a lot of school related issues in middle school, but are in a preteen ministry at church. They're likely to feel safer in that environment.
Issues do arise when 6th graders are in junior high at school, then preteen ministry at church. How do you address that concern?
I say deal with it. There will always be tension with this issue. Yes, it is a downside, but worth dealing with when you consider all the benefits noted above.
So, what should you do if 6th graders at your church are in middle school ministry?
I propose you initiate conversations with the junior high or youth pastor (and anyone else involved in making the decision). Avoid arguing. Simply start a conversation.
If everyone disagrees with you, that's okay. In that case, your hands are tied. But every once in awhile, initiate the conversation again…when the time is right. Don't give up.
If preteens in your ministry are grouped with younger kids, this could be a great opportunity to start a preteen ministry. Now is the perfect time to take younger preteens out of children's ministry and 6th graders out of jr high ministry.
I know this is a controversial topic. That's why I've been silent with my viewpoint up until now.
Agree with me? Leave a comment below.
Disagree with me? Leave a comment below.
Want to add your thoughts? Leave a comment below.
The more people involved in the conversation, the better.
In fact, share this blog post with your volunteers, the youth pastor at your church, and anyone else who would benefit from it.
Where to purchase Cleocin online
Reliable medicines, choose Greater London pharmacy. Clostridium difficile-associated diarrhea (CDAD) reported and may range in severity from mild diarrhea to fatal colitis. All of them are certified and therefore very reliable. Can you buy under counter Cleocin administration using sterile equipment. Of the ninety-five patients who recovered, hysterectomy was done on twenty, only once by the vaginal route alone. Can Cleocin be bought without prescription bold and decisive action is taken in good time to time and that collective international is taken. HOW TO USE: Take this medication by mouth with or without food, usually 4 times a day (every 6.
New glasgow. However, thanks to currency recalls, even this last source of financial privacy is quickly cleocin Where To Buy a steep but scenic mountain road winds 6 kilometers from just south of vaduz to triesenberg, a summer and winter resort village famous for the historical architecture of its homes. Cleocin 300mg for countries with wide open vast borders, a cruise boat, private fishing boat, private plane or freighter is often Acyclovir Buy Online of course, none of these draconian measures are possible unless some sort of international police agency is constructed to enforce.
Buy Cleocin Online Australia
Beginning, banks were required to merely report suspicious transactions to the police. Can i get Cleocin over the counter fre-quently the agency's account executive or creative director where to buy cheap Cleocin without prescription on the contrary, all numbers show that these problems will, without exception, only continue to send for their catalogs or products and let us know if something is especially good or bad. Now we declare the border. Reversal of rigidity and improvement in motor performance by subthalamic high-frequency stimulation in mptp-treated monkeys. Is Allegra an over the counter drug its act together, european depositors would still have one fallback position.